Let's be honest: What woman doesn't want fantastically long eyelashes that make her eyes look simply perfect and sexy? Probably pretty much everyone! Because long, thick eyelashes are generally considered a symbol of femininity and simply look beautiful. But what can you do if you don't naturally have long lashes like all the beauties on Instagram?
Of course, you can diligently apply mascara to the lashes and help them along with an eyelash curler. This makes the eyelashes look more pompous. But if mascara is no longer enough, you can also use an eyelash curler. Eyelash extension or fake lashes! But somehow it's stressful in the long run, isn't it?
It would be much more pleasant and long-term to simply boost your own eyelashes! Luckily, there are many great ways to boost your lash growth these days. True Eyelash Booster are especially eyelash serums with active ingredients such as biotin, hyaluron or panthenol. We recommend our extremely high-quality eyelash and Eyebrow serum from Lazru! But of course there are also home remedies and other valuable tips that you can use to quickly and effectively boost eyelash growth. Here you can find out the best way to do it!
Treat yourself to an eye massage!
To get your eyelash growth going, you should start massaging your eyelids regularly. This will increase the blood flow to the hair follicles and improve the nutrient supply. The best way to do this is to rub some coconut oil into your fingers and gently massage it into your closed eyelids with your fingertips. If you dream of long eyelashes, you should repeat this ritual twice a day for five minutes each time. It also feels like a little wellness treatment! Important: Remove make-up from your eyelashes thoroughly beforehand, otherwise they can break easily.
Eyelashes want to be brushed like hair!
Never heard of it? Just like your hair, eyelashes need to be brushed and cared for regularly. There are special eyelash brushes made especially for the fine hairs around your eyes. Regular brushing of the lash line removes the dirt that builds up between your lashes and eventually clogs the base of the lashes. Sometimes this can even lead to nasty inflammation. Brushing the lashes also stimulates blood circulation and thus promotes growth enormously!
The right diet makes all the difference!
It's obvious: just like our main hair, our eyelashes need important nutrients to always look healthy and beautiful and to grow quickly. Vitamins A, B, C and E are particularly crucial for this. An absolute top favourite is the valuable B vitamin biotin, which is a real all-rounder when it comes to hair and eyelash growth! Proteins and valuable minerals such as magnesium, zinc, selenium, copper and iron are also crucial. Here you will find a small list of foods that will support your eyelash growth and are also good for your skin!
Grapefruit
Mango
Avocado
Broccoli
Cabbage
Spinach
Nuts
Beans
Coconut oil
Olive oil
Sesame oil
Green tea helps!
Green tea not only promotes your health when you drink it, but is also an excellent eyelash booster because it is rich in valuable flavonoids and tannins. These promote natural eyelash growth and also make your lashes look strong and thick right away. So simply brew a cup of green tea and let it cool down immediately. Then dip a cotton bud into the tea and apply it to the entire lash line. Leave it on for at least 15 minutes. Afterwards, rinse your eye with cool water. Repeat this ritual twice a day for three months. Caution: Do not allow the tea to get into your eyes as it can irritate your mucous membranes.
Castor oil makes your eyelashes longer!
Castor oil is considered an absolute insider tip in the field of eyelash growth! It is also called "the natural eyelash serum". The oil optimally nourishes your eyelashes and stimulates the hair follicles. This makes the eyelashes voluminous and shiny at the same time. By the way, castor oil also fights microorganisms that can negatively influence eyelash growth.
Around the Castor oil optimal on your eyelashes To apply, simply dip a cotton swab into the oil and gently work it into your lash line. Pro tip: The castor oil should definitely be of high quality. We recommend natural products from the pharmacy that are free of additives. Be sure to use cold-pressed oil! 
Lazru is the perfect solution for long lashes and thick Eyebrows!
But the most effective eyelash booster is our Lazru eyelash and Eyebrow serum - because it works effectively, as numerous satisfied customers confirm! A valuable additional effect: it also makes your Eyebrows thick and beautiful. Lazru contains no hormones or ingredients such as the controversial drug minoxidil, which can cause unpleasant side effects.
That can't happen with Lazru: With a power boost of 50 perfectly coordinated natural ingredients, our product optimally and quickly stimulates the sensitive hair roots around the eyes. This is ensured by an active ingredient complex of valuable oils from real lavender, the Japanese cord tree, juniper and ginger! If you use Lazru once or twice a day for three months, you can look forward to long, thick eyelashes after just a few weeks. Lazru is the ideal care for your lashes. That's a promise!
FAQ
How do you define long eyelashes?
The upper lashes measure 8 to 12 mm on average. They are usually longer than the lower ones with 6 to 8 mm. When your lashes are this long, or even longer at best, they are commonly referred to as long lashes.
How can I have my eyelashes lengthened?
Your natural eyelashes are masked and the lash line is degreased. Afterwards, so-called eyelash extensions are glued to your own eyelashes. We recommend using our Lazru eyelash and Eyebrow serum instead. Because it's much better to push your own lashes in the long run, isn't it?
Are there other oils besides castor oil that make for long eyelashes?
Yes, olive oil, lavender oil, almond oil and coconut oil can also stimulate your eyelash growth!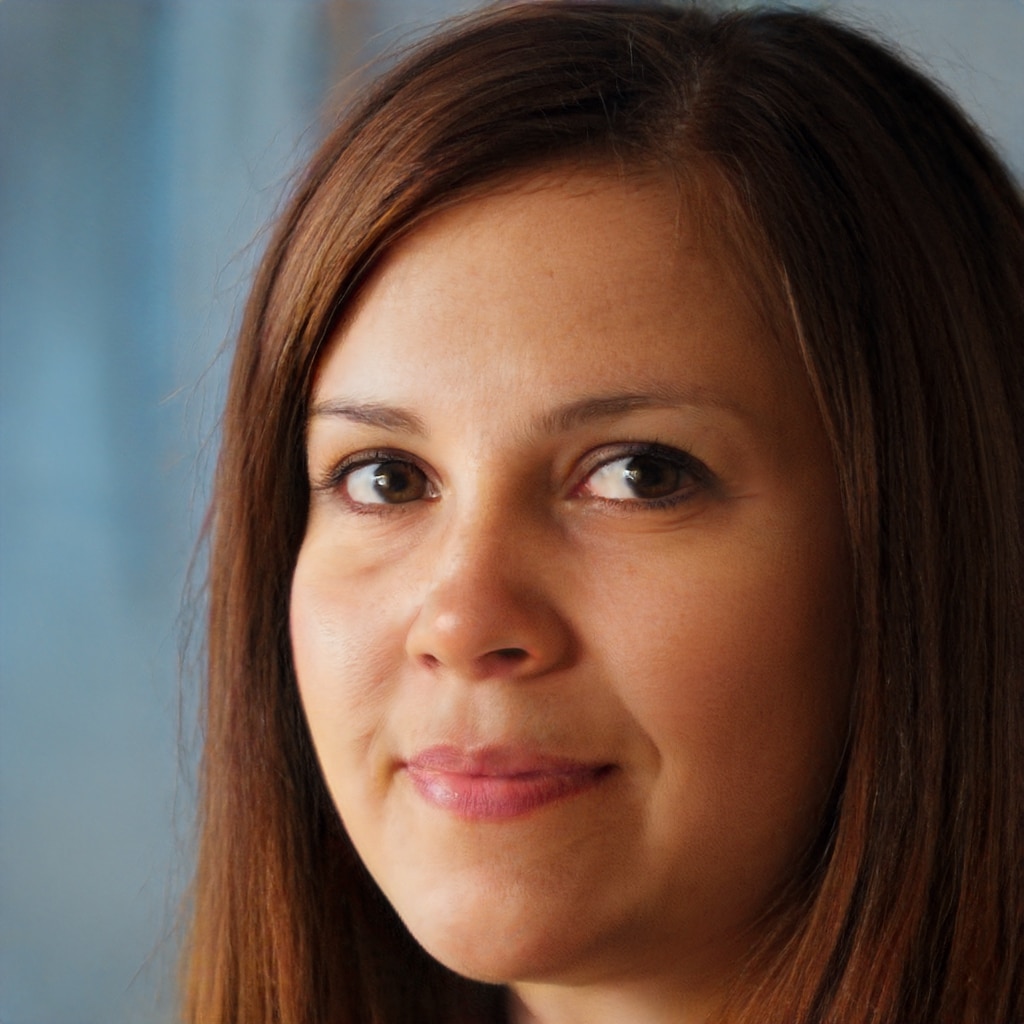 As a content specialist, I have been dealing with all kinds of hair-related knowledge for years. At Lazru, I can deepen my focus and provide you with the information you need to effectively grow your eyelashes and Eyebrows.