Eyelash Serum & Eyebrow Serum
---
Growth - without hormones.

---
Eyelash Growth &
Eyebrow Growth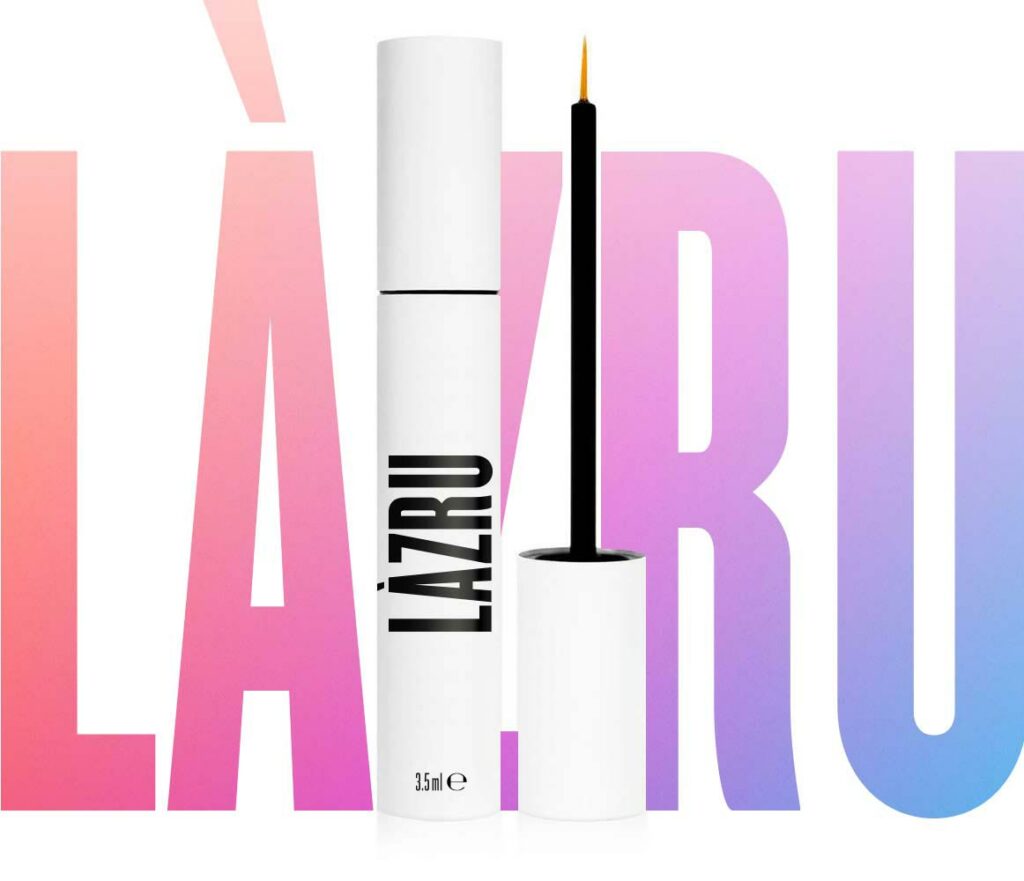 The Eyelash Serum and Eyebrow Serum without hormones.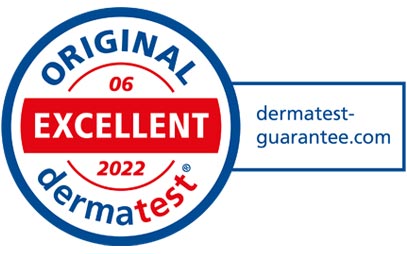 From Dermatest in Germany - in the dermatological Test 2022 with "very good" excellent.
Eyelash Serum Test
®2022 Top 10 | ARBUTI - Lazru 1. place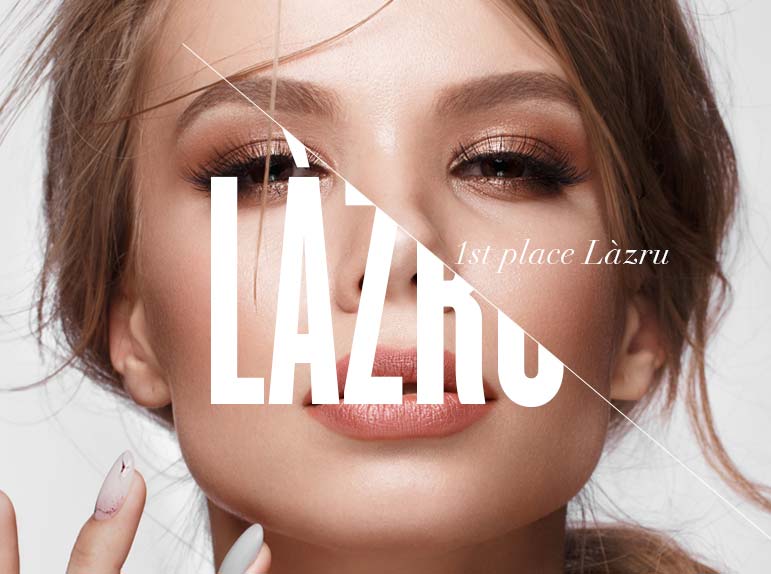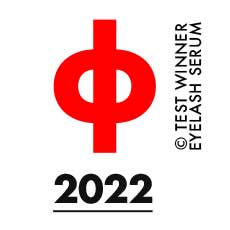 The celebrity salon Arbuti, which has already attracted the attention of stars such as Rihanna and many more, is once again home to 2022 Lazru. Eyelash Serum and Eyebrow Serum review.
Eyelash Serum successes
Almost too good to be true.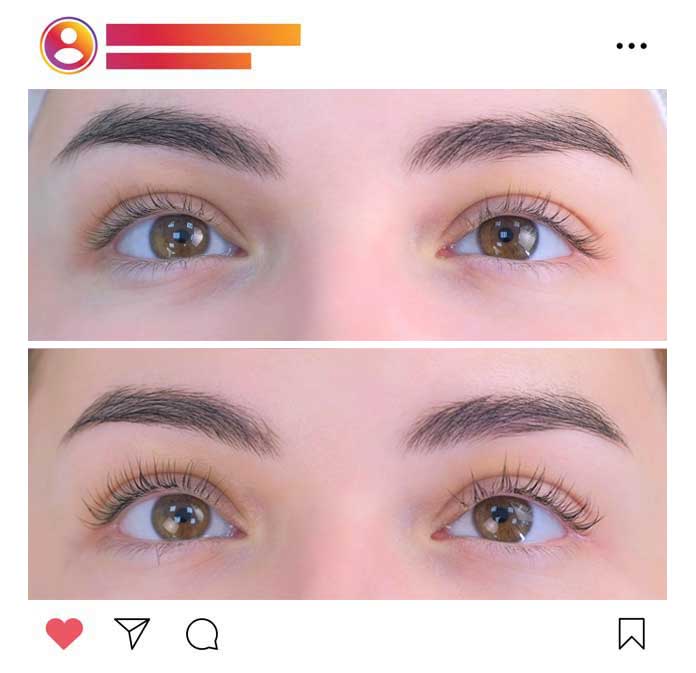 Lazru Eyelash Serum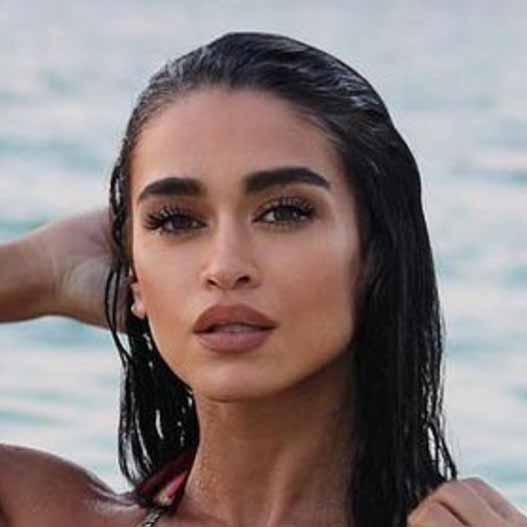 Valeria Ammirato
IFBB Pro World Champion
"Strong eyelash serum"
"...I was, as I'm sure everyone is, a little sceptical about the Effect concerns. I am happy to have discovered this serum. Thank you!"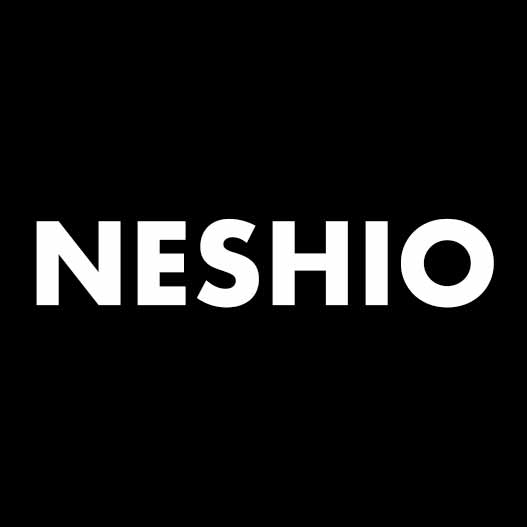 NESHIO
Beauty & Healthy
"A power product"
"... a power serum, for Eyebrow & eyelash growth. Lazru is one of the Beauty Must-Haves of our artists. ❤️ "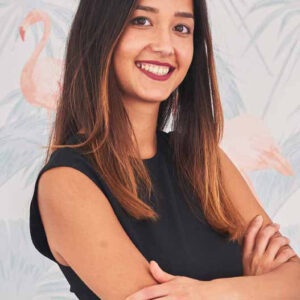 Ebru Mercanoglu
Celebrity Stylist / ARBUTI Salon
"Best eyelash serum!"
"...daily great experiences with Lazru. The only eyelash & Eyebrow serum I recommend to my clients for eyelash growth."
---
Dermatest
Gerrit Schlippe, MD Specialist in Dermatology, Venereology
Dr. med. Werner Voss Specialist in dermatology, venereology, allergology, phlebology and environmental medicine
"....The product passed the dermatological tests carried out by me under the supervision of a specialist doctor with "very good"....
---
Lazru Powerboost without hormones!
At the Liposomal formulation the hair root is ensured the absorption of the active ingredients and their penetration into the hair cell, thus increasing the bioavailability.
Eyelash & Eyebrow Growth
Order online.
Delivery time 3-5 business days
Eyelash Life Cycle and Growth Phase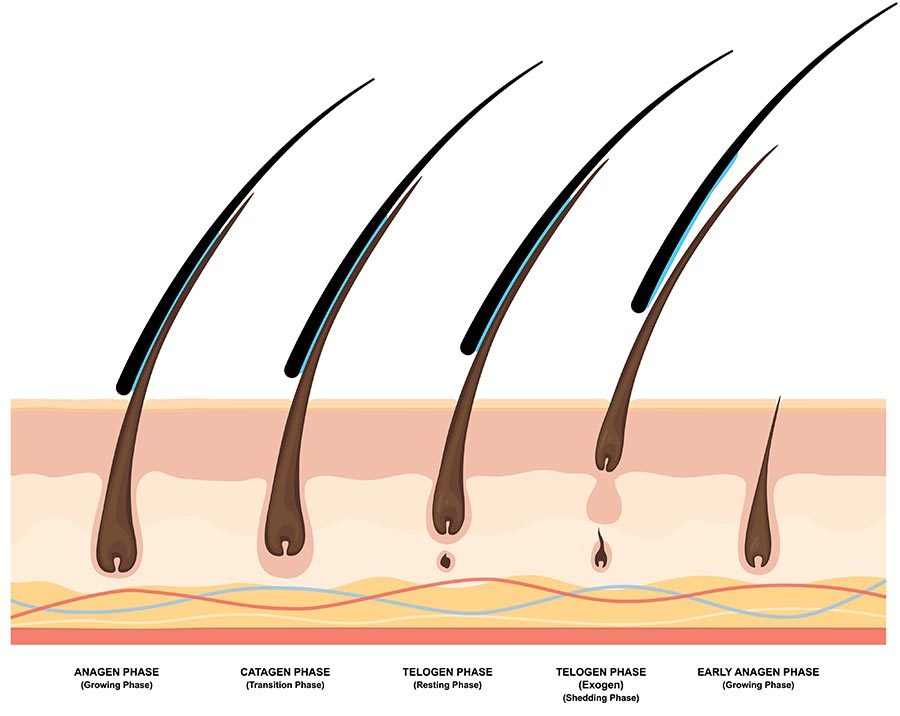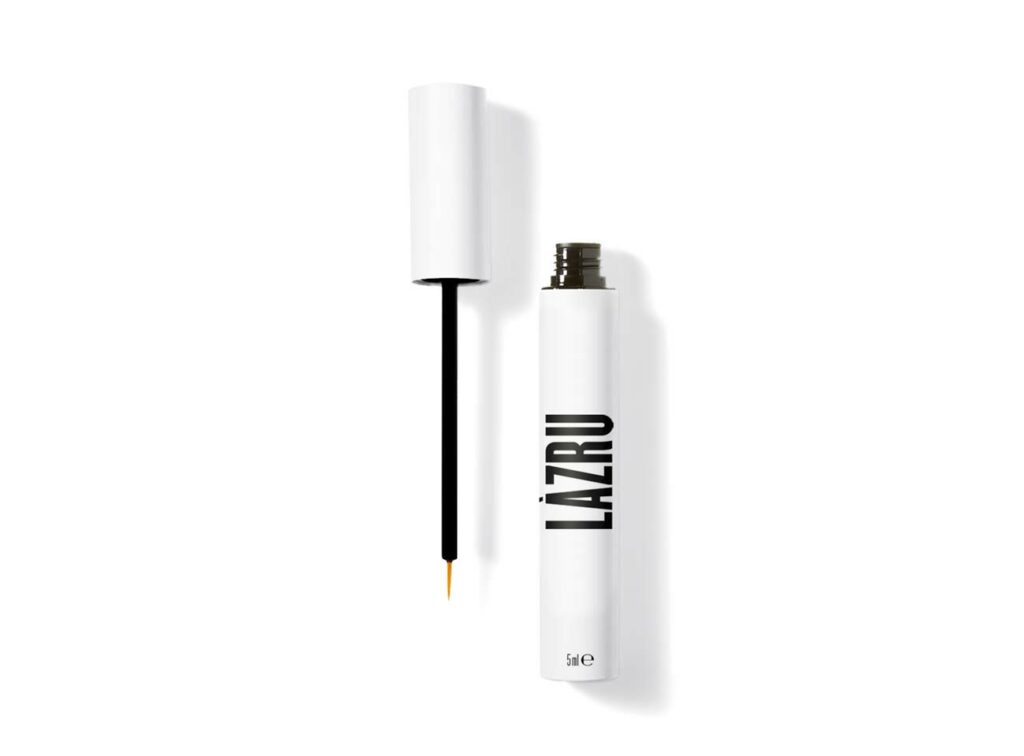 Eyelash Serum and Eyebrow Serum for better Growth
A quick glance in the mirror and you'll notice that your eyelash or Eyebrow is too short! In short, the time has come to use a special serum to accelerate the growth of eyelashes and Eyebrows again. And this completely without hormones and harmful ingredients. With a power boost to over 50 valuable substances the delicate hair roots in the eye area are optimally supported. This saves the eye look from artificial lashes, which is why applying our high-quality solution formula is a Eyelash extension with a lash will soon no longer be necessary. Because then the eyelash growth is stimulated as if by itself.
The serum for the natural eyelash and Eyebrow growth is the only one on the market that naturally and perfectly harmonises over 50 ingredients. Precious oils from real lavender, Japanese cordwood, juniper or ginger are mixed with other laboratory-activated substances. Special processes are used in the blending process that allow water and oil-based ingredients to be used together. In the formula, we attach great importance to the fact that no hormones are added!
Lazru Application of the Eyelash and Eyebrow Serum
Shake the Lazru bottle well before first use. Then use the liquid as needed once or twice a day. This can be optimally incorporated into the daily morning and evening routine. To do this, gently and evenly sweep a small amount onto the roots of the eyelashes or Eyebrows towards the tips. Be careful not to prick your eye with your fingers and let the liquid run onto it. Please keep the product at room temperature out of the reach of children.
Order Serum.
Order our serum now.
2-3 working days delivery time!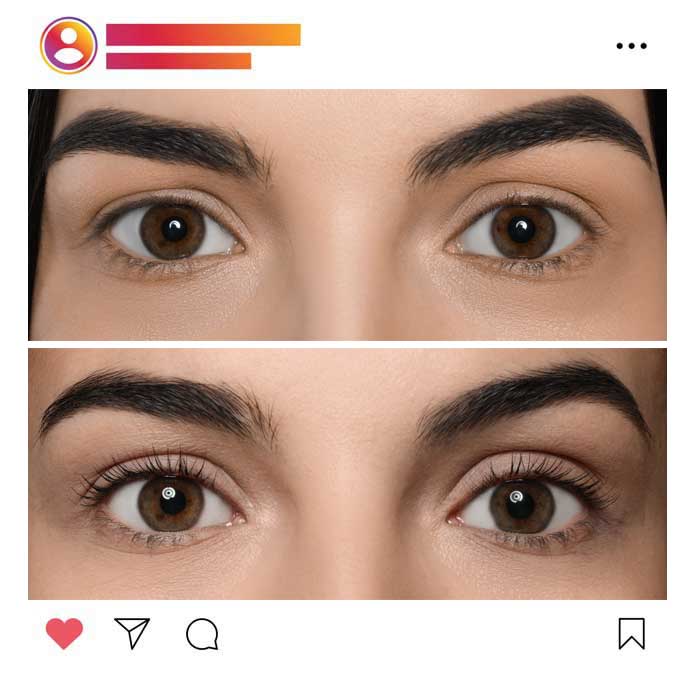 Lazru Eyelash Serum and Eyebrow Serum: Stimulate your Growth
The Lazru serum with perfectly coordinated ingredients is particularly suitable for hair in the eye area. The liquid covers two important areas of the face at once. It can be applied to the Eyebrows and eyelids can be applied. The affected areas have different conditions in the hair cycle, to which the 2-In-1 product and its formula are precisely adapted.
Eyelash Growth Cycles
Sparse eyelash growth can lead to having to deal with a Eyelash Booster would like to stimulate the growth cycle again quickly. This cycle is faster for eyelash hair than for scalp hair, which takes between two to six years in its three phases. The entire growth cycle of the eyelashes on the other hand lasts 5 to 12 months, while there are differences in the duration of the individual phases. The hair growth in the eye area looks in this short number check as follows:
Growth phase (anagen phase): One to two months
Transition phase (catagen phase): Approx. 15 days
Resting phase (telogen phase): Four to nine months
Within the growth phase, the eyelash hairs become approx. 0.15 mm longer every day and reach their full length at the end of the phase. During the length and number of hairs there are differences depending on the location:
On the upper eyelid each hair is between 8 and 12 mm long and between 150 and 250 of these occur.
On the lower eyelid the length of a hair is between 6 and 8 mm, while there are about 50 to 150 hairs.
Depending on genetic predisposition, the duration of eyelash and Eyebrow growth can vary from person to person, which affects every part of the body where a hair grows.
Eyebrow Growth Cycle
Eyebrow growth is particularly rapid, namely about 0.3 mm per day. In the first phase of the hair growth cycle, the actual growth process takes place, while in the second phase the hair follicles atrophy. This transition phase is the shortest phase in the entire cycle, which initiates the resting phase in which new hair papillae are formed.
Growth phase: Approx. four weeks
Transition phase: A few days
Resting phase: Approx. four to eight months
In total, between 100 and 1,000 Hair roots on each Eyebrow grow. These also never grow longer than the hair on the head. The reason lies in the shorter anagen phase, as the growth phase already stops after four weeks, while the head hair is about 85 percent in this phase.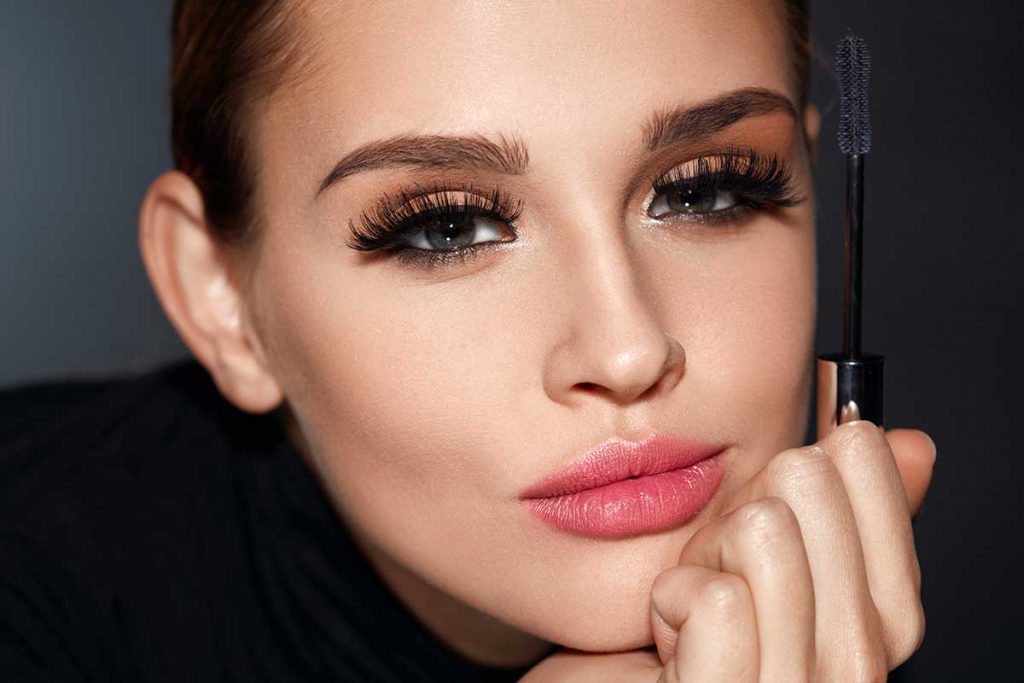 The protective function of Eyelid Hairs and Brows
Those who are bald can do without head hair without feeling any health side effects. Without eyelid hairs, however, the eyeballs are less well protected from foreign bodies. These serve as a protective function to reflexively close the eyelids when for example insects or dirt particles touch the eye. Just as with a brow, this is achieved by the fine hairs of the Eyebrow, protected from drops of sweat or rain. Not only humans, but also other mammals have eyelashes and hair arches over their eyes to keep them protected. In humans, however, the individual shape or movement can tell a lot about facial expressions and gestures. Just like the eye, a beautiful, shiny and thick Eyebrow and eyelash can become a reflection of the soul.
Reasons for poor Eyebrow and Eyelash Growth
Incorrect hair care is not always responsible for the loss of eyelashes or Eyebrows. Hormones, among other things, can actually be to blame. In order not to unnecessarily disturb the hormone balance in its function, we therefore recommend hormone free products. Our serum has this important feature, because less is often more. And in this case it is worth taking a close look at the causes for poor eyelash and Eyebrow growth. There should be following points be observed:
Hormone disorders: Shortly before menstruation, loss of eyelashes may occur. This sometimes also occurs during pregnancy or menopause.
Stress: Just as diffuse hair loss due to stress affects the head, it can also affect all other body hair.
Irritations: Plucking with tweezers causes the hairs to grow back worse. If, for example, eyelash extensions are applied incorrectly, inflammatory irritation occurs.
Infections: Skin diseases, psoriasis, eczema, tumours, bacteria and viruses disrupt the hair cycle.
Metabolic diseases: Diabetes, hypothyroidism and hyperthyroidism change the hormone balance.
Vitamin deficit: The most important vitamins for healthy hair include biotin, folic acid and vitamins A and C. But trace elements such as iron and zinc also support the hair roots.
The optimal care for Eyebrows and Eyelashes
You can avoid further hair loss with our valuable serum and optimal care if you also rely on natural oils fall back on. Castor and coconut oil have proven very effective and support the application of serums. These oils, especially in facial care, leave a more beautiful shine emerge and provide a fuller hair density, which is why this has a more voluminous effect. Castor oil also counteracts premature skin ageing, while coconut oil helps with bacteria, viruses and fungi. For example, if the eyelash line is permanently painful, the oils can be used to regulate oil production on the skin or to soothe the infection. Also the external use of natural hyaluronic acid, which is contained in our serum, provides a lot of moisture and ensures better skin elasticity, giving the face a fresh look.
Not only these insider tips go down like oil, but also our Lazru Serum. The combination makes the difference and saves reaching for different eyelash or Eyebrow serums that are not synergistically coordinated. Nevertheless, use our product carefully and massage it gently onto the affected areas with your fingertips instead of jerkily and excessively plucking with the tweezers. You should also refrain from doing this completely during use so that the hair structure can regenerate.
A blink of an eye to the perfect solution with the Lazru Eyelash Serum
The Eyelash Serum and Eyebrow Serum hat unser Serum im Jahr 2022 wieder mit dem 1st place crowned. Not only as test winner among eyelash serums, but also as an optimal solvent with great effect, our high-quality formula delivers outstanding results for eyelash and Eyebrow growth. This means you get right to the root of the problem and supply the hair roots with valuable ingredients right down to the smallest fibre. If the growth of hair in the eye area is not affected by genetic predispositions, the serum is an important companion and helpful accessory on the way to a more beautiful look.
New contributions